Introducing tcmHerbs 4 for Windows and Android Devices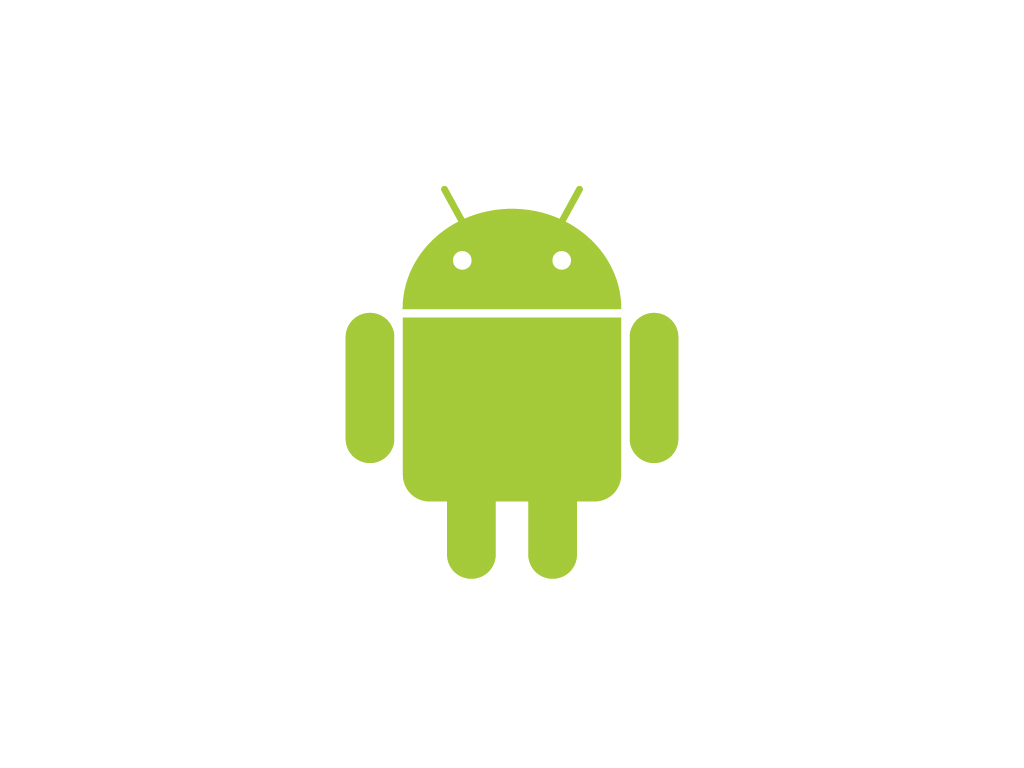 ---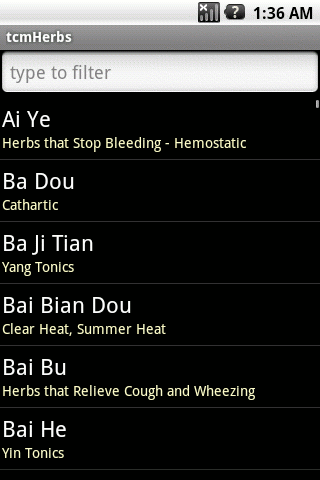 Please take a sneak preview of tcmHerbs for Android above
(..may take a second to load..)
tcmHerbs 4 and tcmHerbs for Android 1.0
- Brief Summary of Features
tcmHerbs is an all-in-one program which addresses the needs of Acupuncture Professionals as well as Students of Traditional Chinese Medicine.
The intended purpose of tcmHerbs is to create a simple, elegant and powerful solution that allows you to quickly access to your Herbal data whether at the office, home, or on the run.
This software includes two great packages:
The first package is a Windows desktop version of tcmHerbs for Importing, Entering / Modifying information related to individual Herbs. This package allows you to Import your data from existing files and Export your Desktop database to tcmHerbs for Android. The desktop version enables you to quickly enter, change, add, delete and modify information using your regular desktop or laptop PC. If you are computer savvy and already have external data ready to import into tcmHerbs, the Desktop version allows importing from a Text file or Word Document (template included). This new edition also adds Multi-Keyword Search capabilities that provides results by scouring your database for related or unrelated keywords. Visit tcmHerbs 4 for Windows to learn more about the included Windows Desktop version.
The second package is for Android. It includes many features that are not found in any other Android Herbal software program to date. This package can be installed on your Android 2.0 or higher device and allows you to not only access your tcmHerbs database but also allows viewing of each herb picture along with Multi-search capabilities to quickly find what you are looking for. When using Desktop tcmHerbs you are 3 mouse clicks away from seamlessly exporting your database to your Android device for use with tcmHerbs for Android.
As you can see, these two packages are comprehensive and yet completely expandable. Imagine what you can do.
Please read on to find out more about these powerful programs.
tcmHerbs for Android - Brief Summary of Features
tcmHerbs is geared towards the needs of Acupuncture Professionals, Alternative Medicine Practitioners, as well as Students of Traditional Chinese Medicine. This software will allow you to search, manage, and modify a database of herbs and their associated pictures. tcmHerbs includes a free educational database with 215 Chinese Medicinal Herbs and a high-resolution Color Photo of each herb. With the help of a powerful Import feature you can begin Entering / Importing data you may already have.

tcmHerbs includes a lot of features and functionality, here is a short breakdown:
Includes a free educational herbal database containing 215 of the most popular Chinese Herbs, most of which are included as part of the California State Licensing Exam (CA State Boards) and the National Commission for the Certification of Acupuncturists & Oriental Medicine Exams (NCCAOM / Nationals).

The free herbal database includes:

Herb Pinyin name
Herb English / Latin / Pharmaceutical Name
Taste / Qi / Entering Meridians
Herb Actions / Herb Indications
Signs / Symptoms indicating herb usage, along with western medical terminology including explanations / translations
Important Contraindications, Cautions and Notes
Noteworthy western / TCM research regarding the Herb and it's use
Dosage Range
Herb Category
Place holder for you to enter a page number of where the herb can be found in one of your favorite herbal text books
Now all you need to do is add your own clinical experiences, your notes and combinations!


With a few clicks of the mouse in tcmHerbs for Windows you can export your entire herb database to your Android device for on-the-go usage.
Herb List

Quickly find the herb you are looking for by simply typing in the list filter.
Settings to Hide / Show the Category of each Herb in the list

Database Searching Features:

Not only can you filer your list by typing you have the powerful Multi-Search feature included as well

Multi-Search: This very powerful search feature allows you to search your database using different keywords or phrases at the same time. The results will contain herbs that match the criteria for all your search terms. For example, if you wanted to find herbs that "expel wind" and "stop bleeding" you can simply type "expel wind + stop bleeding" into the multi-search dialog. tcmHerbs will return a list of all the herbs matching your search criteria.

And More..


Small footprint Android application, requires only 80.00 KB on your device
Optionally, you can copy all of your herb pictures to your devices' storage card. All you need is 4.15 MB of free-space for the included pictures.
Android System Requirements:

Will run on Android versions: 2.0 and above: Eclair, Froyo, Gingerbread, etc.
RAM: ~100 KB Free
SD Card: ~4.7 MB Free for database with pictures, or ~570 KB Free for database without pictures