Introducing tcmHerbs 4 for Windows
---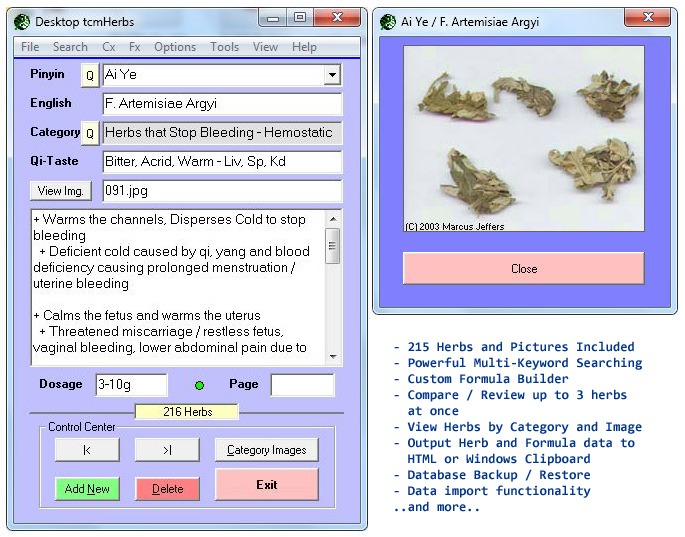 tcmHerbs - Brief Summary of Features
tcmHerbs is geared towards the needs of Acupuncture Professionals, Alternative Medicine Practitioners, as well as Students of Traditional Chinese Medicine. This software will allow you to search, manage, and modify a database of herbs and their associated pictures. tcmHerbs includes a free starter educational database with 215 Chinese Medicinal Herbs across 31 categories and a high-resolution Color Photo of each herb. With the help of a powerful Import feature you can begin Entering / Importing data you may already have or just start with the included database.

Due to many requests for software in this field, we have created a version of tcmHerbs for those who do not have or want to use a mobile device or phone version of this software. This allows many opportunities to break away from the limited interfaces and resources of those types of devices. This software will run on your Windows 7, Vista, XP, etc. desktop as a stand-alone version of the product.
tcmHerbs includes a lot of features and functionality, here is a short breakdown:
Includes a free educational herbal database containing 215 of the most popular Chinese Herbs, most of which are included as part of the California State Acupuncture Licensing Exam (CA State Boards) and the National Commission for the Certification of Acupuncturists & Oriental Medicine Exams (NCCAOM / Nationals). You can Modify, Delete, and/or Add your own.

The free herbal database includes:

Herb Pinyin name
Herb English / Latin / Pharmaceutical Name
Taste / Qi / Entering Meridians
Herb Actions / Herb Indications
Signs / Symptoms indicating herb usage, along with western medical terminology including explanations / translations
Important Contraindications, Cautions and Notes
Noteworthy western / TCM research regarding the Herb and its use
Dosage Range
Herb Category
Place holder for you to enter a page number of where the herb can be found in one of your favorite herbal text book(s)
Now all you need to do is add your own clinical experiences, your notes and combinations!

Herb Compare - Click the "Cx" button to toggle on / off the Compare feature. Comparing up to 3 herbs at the same time is a snap, navigate to the first herb you want in your comparison, then click the "Cx" menu where you can view up to two other herbs allowing you to study the differences / similarities.
Formula Builder - Build custom formulas for your patients. You have the ability to Save and Open previous formulas, Add Custom Herbs, Copy your formula for use in e-mail or other documents and when you're ready, you can print out a copy complete with optional business contact information, patient name and/or special instructions / comments.
Browse By Category - Quickly see all of the pictures of herbs in a given category. Simply clicking an herb picture takes you right to that herb.

Database Searching Features:



Go to Herb: Immediately jump to an Herb by typing the name
Quick List: These buttons provide you with an organized and sorted list of all the Herbs in your database or Herbs by Category, complete with the Navigational pad

Single Search: Highlight any words on the main screen and run a Search (Ctrl+F) and a search will be conducted using your highlighted text; no typing involved. For example, say you are looking at the herb Bai Mao Gen and you notice that one of the functions is to "Clear Heat". You want to find all the herbs that have this function, so what do you do? Easy, just highlight "Clear Heat" and press Ctrl+F (Search) and Instantly you will have a list with several herbs that share this function, such as: Lu Gen, Shi Gao, etc.

Multi-Search: This very powerful search feature allows you to search your database using up to three different key words or phrases at the same time. The results will contain herbs that match the criteria for all your search terms. For example, if you wanted to find herbs that "clear heat" and deal with the "lung" and "stomach", you just enter these terms into the multi-search dialog and click "begin search" and tcmHerbs will return a list of all the herbs matching your search criteria.

Enhanced search results include the Herb name, Category, and a snippet of what matching text it found for you.




And More..


Ability to pull up herbs by using their English or Pinyin names. Ex: Rz. Imperatae Cylindricae or Bai Mao Gen
Multiple font sizes to choose from
Completely redesigned user interface. Allows resizing and recall of nearly every window size and position
Screen settings, database location, windows sizes and locations and other settings are remembered for the next time you start tcmHerbs

Import from a .txt file or Word Document - both are included to get you started right away (no need to retype data you may already have)
Advanced Backup / Restore; keep your herbal database safe
Advanced Database Information Dialog: run backups, browse your database location and find vital stats about your database

Multiple quick shortcut-keys such as Alt+N or Alt+D to add New or delete existing records. Tab controls help you enter information without using a mouse - increasing speed and saving time
Output to Windows Clipboard
Auto-save feature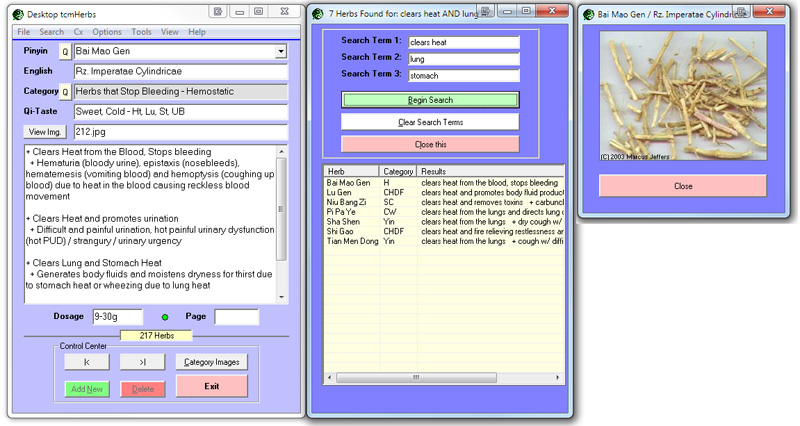 ...Individual Herb Output...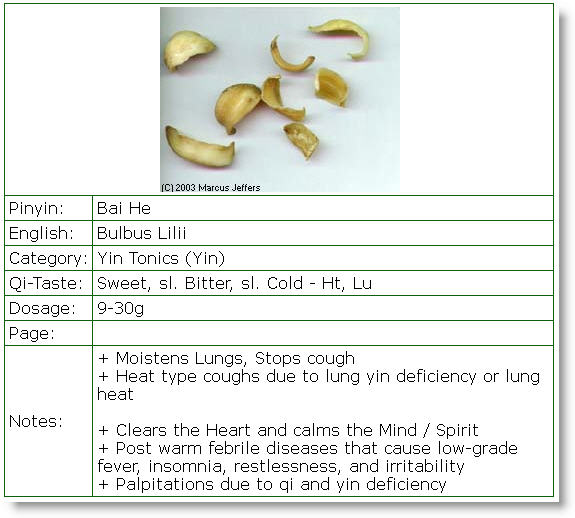 New Formula Builder..Build your Custom Formula here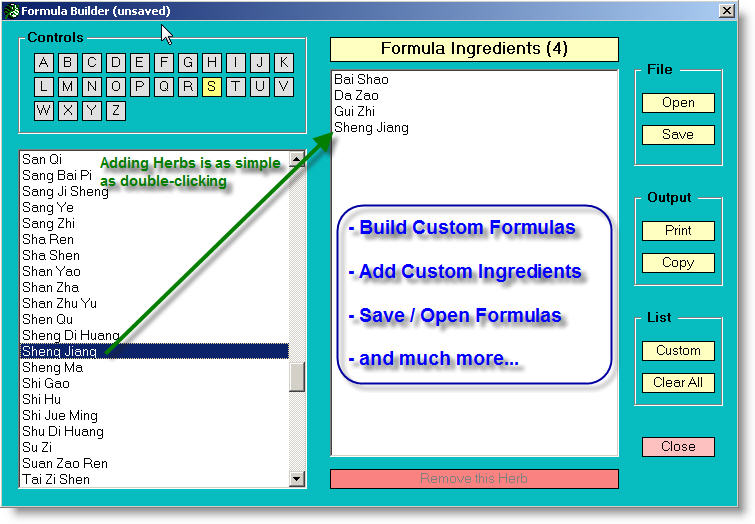 ...and here is your Custom Output...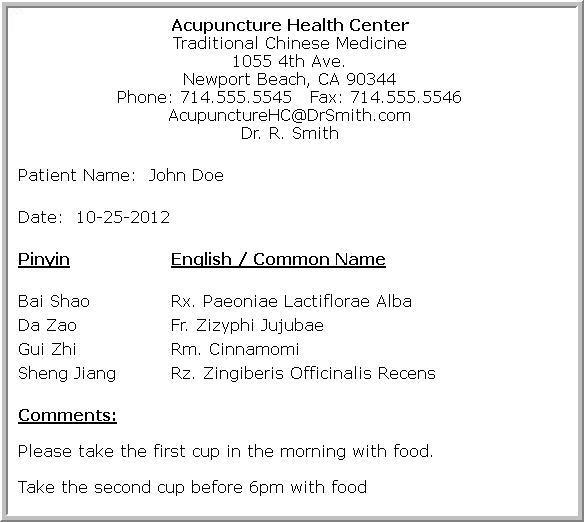 ...animated gif below...

Purchasing and Special Pricing Information